National and Institution-Specific University Degrees
The university's academic programme is organised into three degrees – bachelor, master and doctorate (LMD) – corresponding to national diplomas recognised in universities throughout Europe. As provided for in the Noumea Agreement, part of the content of these training courses is also contextualised in the New Caledonia to train future managers in the local specificities.
The UNC also awards university diplomas (DU), unique to the university, specifically designed to meet the demand of the public or private employment pool.
A Multidisciplinary Offer
The University has a range of more than 40 courses, thus offering New Caledonians the possibility of pursuing a qualification up to Baccalauréat + 8 level while remaining in the country.
This training offer is multidisciplinary and organised into major fields within the initial training departments:
In addition, the UNC has a University Institute of Technology (IUT) and two internal schools: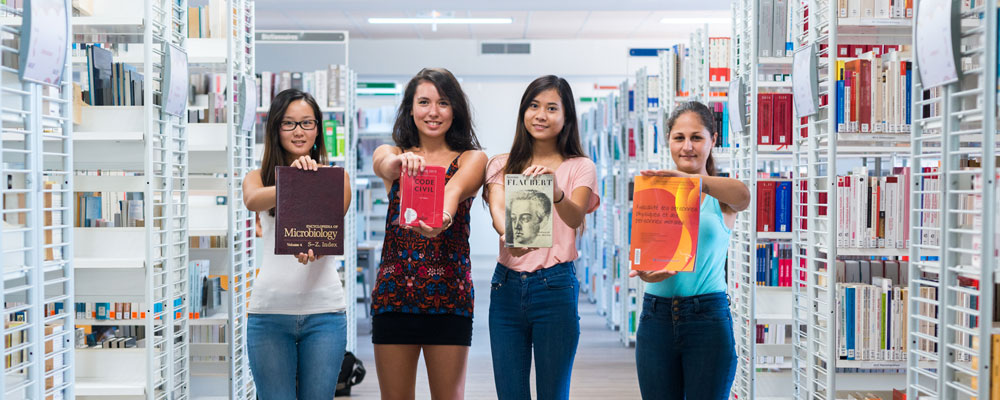 Continuing and Work-Study Training
In addition to initial training, there is a continuing education service. The UNC also offers work-linked training through its Apprentice Training Centre (FCA Sup).
Academic and Vocational Training
Academic courses – like general bachelor's degrees – have various career opportunities: teaching professions, public sector administrative entrance exams, engineering schools, healthcare, business, banking and legal careers, etc.
The more targeted vocational courses (such as vocational bachelor's degrees and DEUST) aim to combine theoretical education with professional immersion.